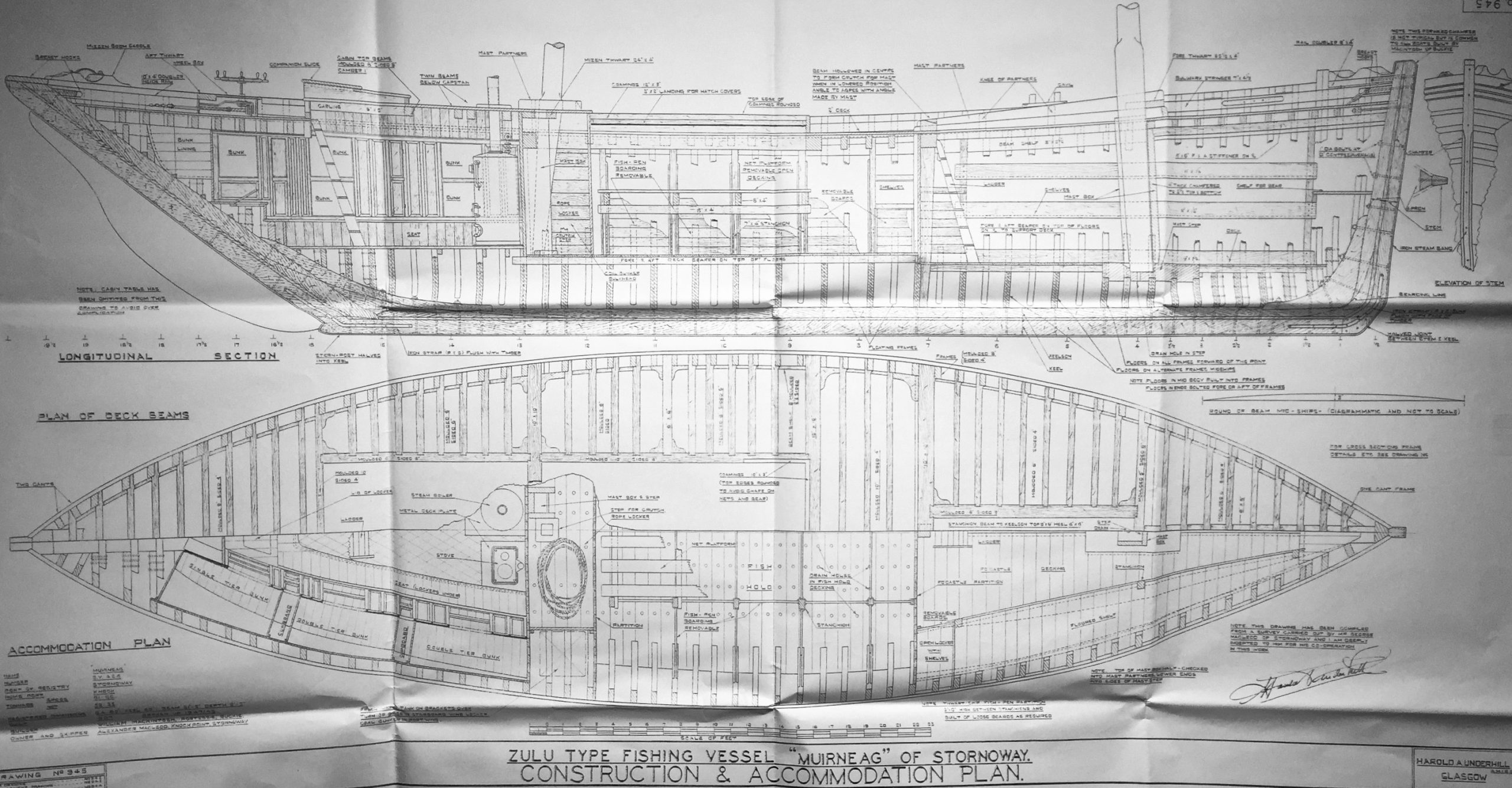 Muirneag
Put simply, the big Scottish Zulu was one of the most magnificent boats ever to sail our seas. They were the most highly evolved of a the herring luggers, sporting colossal, aerodynamically efficient lug sails at a time when fortunes could be made or lost and speed and power were paramount.
These beautiful yet rugged craft worked the stormy waters of the North and Celtic seas and were once numerous, yet today, not a single big Zulu exists in commission. This is something we would like to change.
We are now looking for backing to build a new, sea-going replica of a full-sized Zulu. The boat will be at the heart of an educational and cultural heritage project linking sail training with the marine environment and the place of herring fishing in world history.
The ship we intend to build is Muirneag - the last big Zulu to fish solely under sail. Muirneag, meaning "darling girl" in Gaelic had a formidable reputation as a fast and able sailor under her hard driving captain, Sandy Macleod.
Click here for more about the Muirneag.
We are looking for sponsors and fundraisers to get this inspiring project underway. For more information, e-mail … or phone ….