Biography
Johnson and Loftus was formed when Tim Loftus and Dan Johnson merged their boatbuilding operations to form a business with the skills and capacity to tackle almost anything.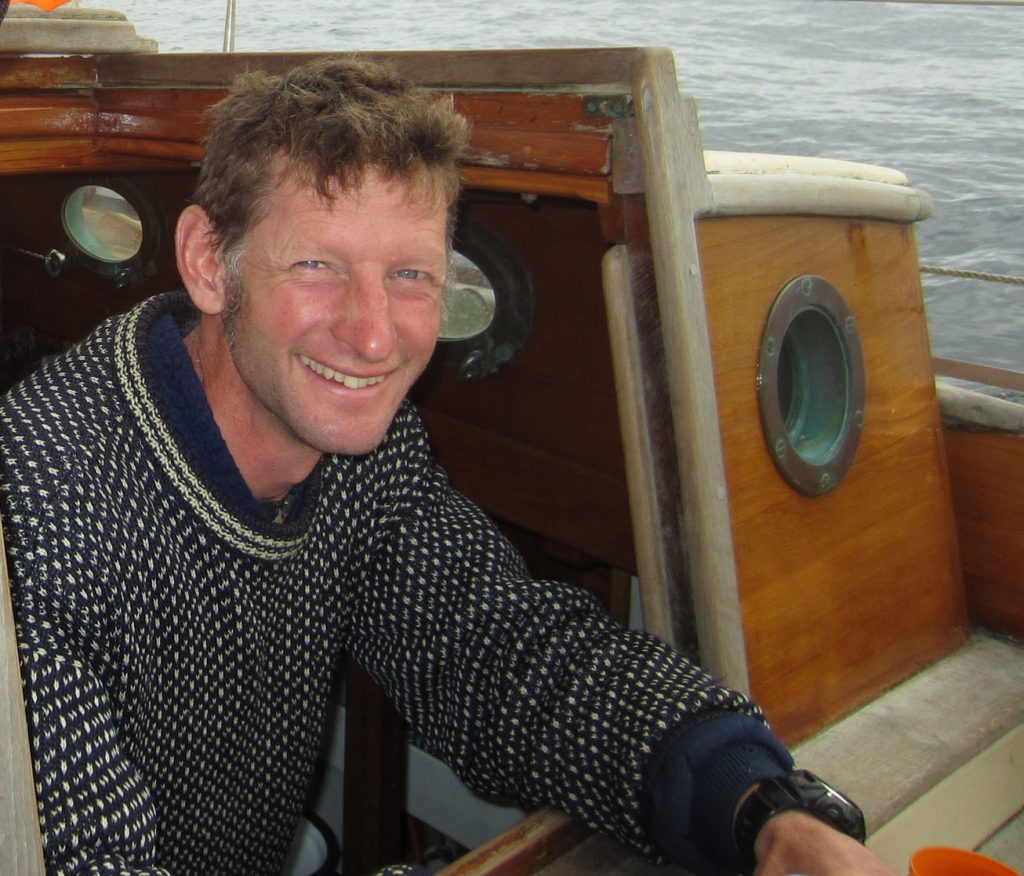 Tim built his first traditional boat aged 6. It was a willow framed coracle, 'My dad must have had faith in our work as he let go of the painter and I drifted into the middle of the pond where sea trials were held'. Since then Tim has acquired the experience to build any wooden vessel, from a classic sailing dinghy to a fully fledged ocean cruiser. He sails 'Thembi' a self built Ed Burnett cutter.
Born in land locked Shropshire it didn't take long before I found myself afloat. Starting with windsurfing and dinghy sailing followed by a weeks introduction to sailing on larger boats on the Norfolk Broads aged 14. This is what really whet my appetite, especially when I realized that most of the older boats were in fact built from timber! I grew up in my father's workshop, learning the trade of a traditional timber frame builder and maintaining an exciting collection of diesel powered machinery among more common power tools. This gave me a particularly useful range of skills from welding to carefully cutting dovetail or tenon joints! I gained a BA Hons Degree in Design and Furniture Construction at Edinburgh College of art in 2004. After graduating I became self employed setting up my own furniture design and making business, sharing space with other makers at the well known Woodschool workshops in the Scottish Boarders. Still in our teens and with student loans in hand, Charlotte (my wife to be) and I invested in our first boat - a 28' cutter built in 1926 'Maureen' built by Percy M See. We re-fitted (keel bolts, frames etc....) the boat in holidays and had many happy summers sailing around the west coast. Interestingly this was my first contact with Tim Loftus - I phoned him up and asked him if it was a good idea to buy an old broken wooden boat - he said yes. Thanks Tim! In 2006 we moved north to my wife's home town of Ullapool in the north west. Here I set up as a boatbuilder. We always find time for cruising, especially north to the Arctic including 2 circumnavigations of Iceland and up to the remote island of Jan Mayen (with Tim) and a failed attempt or two at gaining the east coast of Greenland (we'll be back!). Between 2010 and 2012 I built a new boat 'Hestur' for ourselves. She is a 34' Junk rigged Schooner designed by J Benford. Charlotte and I spent 18 months sailing her around the Atlantic, south down the African coast and up the River Gambia, out to the Cape Verde islands and across to the Eastern Caribbean before heading back to the Azores and home again. Easy with a Junk! Home and workshops are firmly anchored here in Ullapool where we now have a young family - Ella now a year old and already got her sea legs having sailed the west coast last summer......